My name is Alison, and for as long as i have been able to see and hold a pencil in my hand., i have had this urge to get my thoughts onto paper. Art is my passion. I am a girl with stars in her eyes and paint caked under her finger nails. PAGE UNDER CONSTRUCTION...
This consists of my drawings, paintings, poetry, and some of my modeling. Breathe it in. Take a look inside my mind, In my brain deranged. I take new aged style of drawing mixed with bright colors and poetry.
This is "In case of emergency"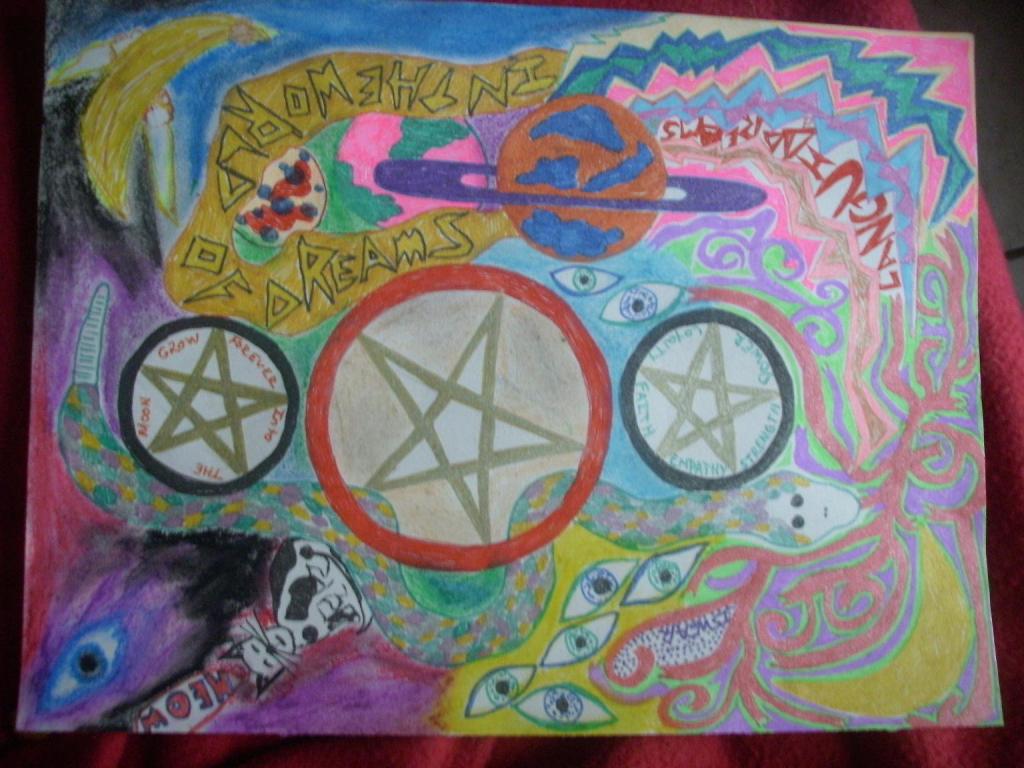 Dare to be different
I design original logos, Drawing/paintings, Clothing designs, Tattoo designs, I make jewelry and more..
This is to be an open page, open to discussions of all things art related.
Stay a while, chit and chat. Lets talk about existence.
I promote all forms of self expression...art comes in may forms, So what if it's not the norm. With an open mind we can make a difference in the world!
**I have always been a little odd. I color outside the lines. I am an artist, i am a singer, i sometimes scream for no reason. I am a writer.I dance in the rain. I take pictures of weird shit and i paint on the walls.

**I believe that everyone has the right to feel important, to feel loved, to feel beautiful. I believe that everyone should have the right to be who they are.

**The world wouldn't be the same with out you.. To each their own, So lets rock the world!

**Fight for your rights because if you don't fight for what you believe in, what else is there to fight for?
**In case of emergency...follow me, ;]
Check out my "Like" page on Facebook- http://www.facebook.com/pages/In-case-of-Emergency-Alison-J-MeowMeow-Originals/124280024315324